About Us
Healthy Harvest Farm is owned and operated by Dave Sandy and Sara Eckert. Together we have over 10 years of experience growing vegetables for families in Central Pennsylvania. The Musser Family in Bellefonte is currently leasing us 15 acres next to the Musser Farm Market. We grow enough vegetables to feed 120 members in the Summer/Fall and 45 members in the Winter/Spring. Producing top quality vegetables for our members is our #1 priority. Please don't hesitate to contact us for more details.
Putting our experience to work for you!
Visit the Local Harvest website to read our member reviews.

Musser Farm Market at our Bellefonte Distribution Site
Musser Farm is a family owned dairy and retail store featuring milk and yogurt from pasture-fed cows, soft-serve ice cream, other dairy products, local eggs, and grass-fed beef. The farm store also features arts and crafts produced by local artisans.
The Bellefonte distribution site uses their parking lot so dropping in the store is easy. They are also open the following hours. Monday, Tuesday, Thursday, and Friday 9AM-7PM. Saturdays 9AM-5PM. They are closed Wednesdays and Sundays.
Over the Moon Farm to Offer Meat at our State College Distribution Site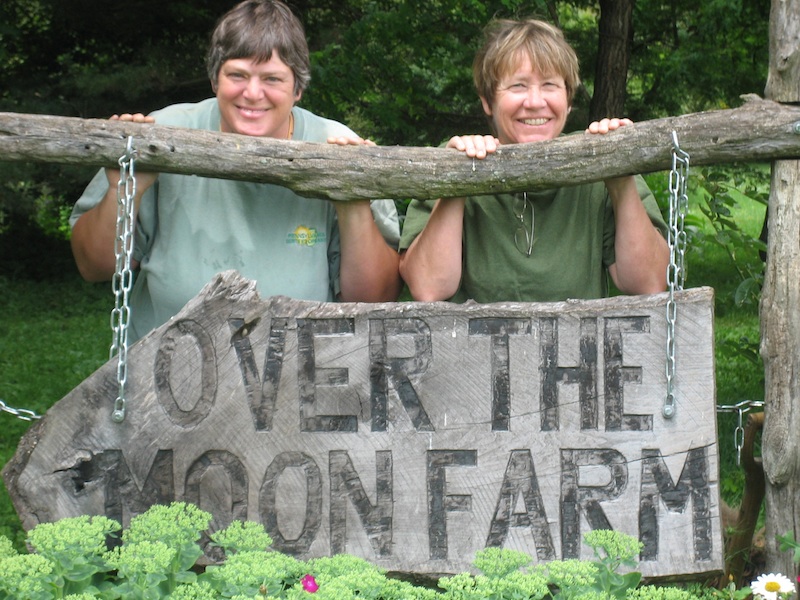 Over the Moon Farm is a small, grass-based organic farm in Rebersburg, Pennsylvania. They raise hay, rotationally-grazed dairy heifers, pastured chicken, turkey, eggs, and pigs. We have known Lyn and Patty for years and feel excited to have them at distribution with us. Their farm is beautiful and the animals are well cared for. Their website is very informative www.overthemoonfarm.com. Check out their slideshow which will show you the amazing environment they create for all their animals.
Their products will be available every other week only at the State College site. Purchasing of their products is separate from our CSA share and will be handled by Over the Moon Farm directly. We hope that having them at the same location will help our members have access to even more local food. For more information please contact them directly at lyn@overthemoonfarm.com